Lab Room Group
Contact
Team Leader:
Tom Marsh moc.liamg|hsraM.W.samohT-#moc.liamg|hsraM.W.samohT-
Minions
Chris Hallett - moc.evil|ttellahekuD#moc.evil|ttellahekuD
Joel Thompson - ku.oc.liamtoh|478tleoj#ku.oc.liamtoh|478tleoj
Luke Rosevere - moc.liamtoh|stm33zkul#moc.liamtoh|stm33zkul
Layout
Ok guys iv'e decided to change the layout of my main room. (Not that this effects your room at all) but heres the new layout:
View 1
View 2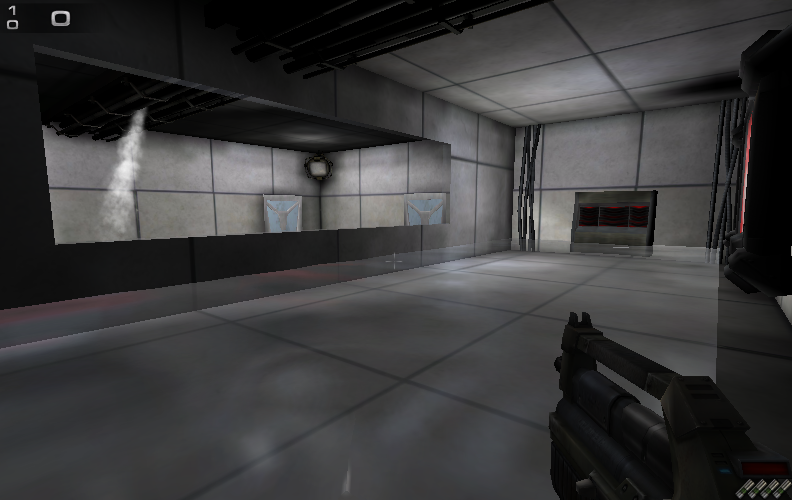 View 3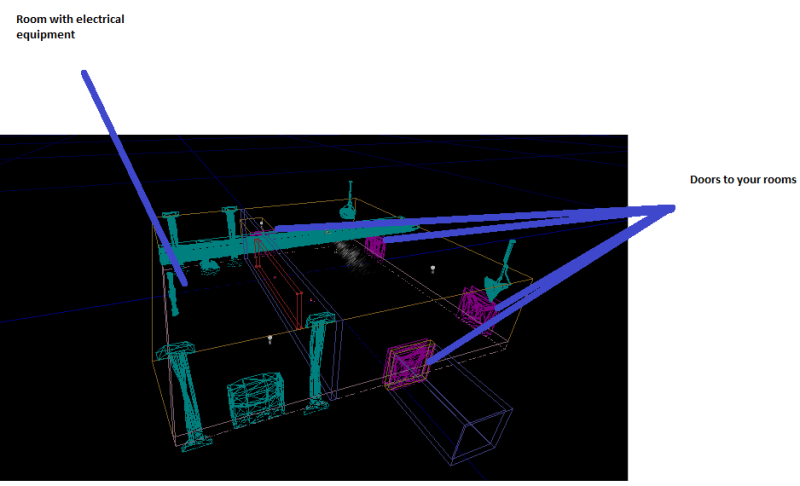 I'll take the room with the small corridor at the bottom of the screenshot. - Luke R
File Convention
For maps:
Lab_Surname.ut2
For Textures:
LabTextures_Surname.utx (well merge these all together soon)
Dimensions
MAIN ROOM
H: 256
W:1024
B: 1024
Wall Thickness: 16
For other rooms, i think they should be smaller, but see what you think =]
Static Meshes
so far i have got a door that fits into the theme. If any of you have the unrealed book, its the door in the chapter 3 static mesh package.
Heres a picture: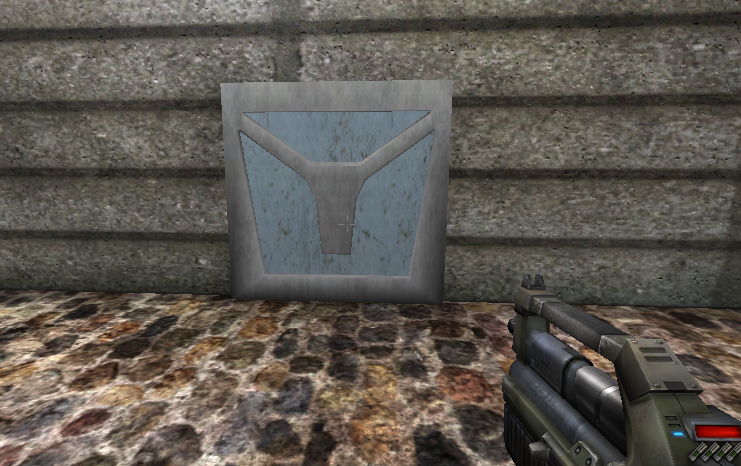 Static Mesh Check List:
- Doors FOUND
- Cupboard
- Desks
- Chairs
- Scientific equipment
feel free to add more =D
Textures
- nothing here yet -
Texture Check List:
- Water
Got a temporary texture for the water in the lab, could do with something a bit more murky though. Here's what i got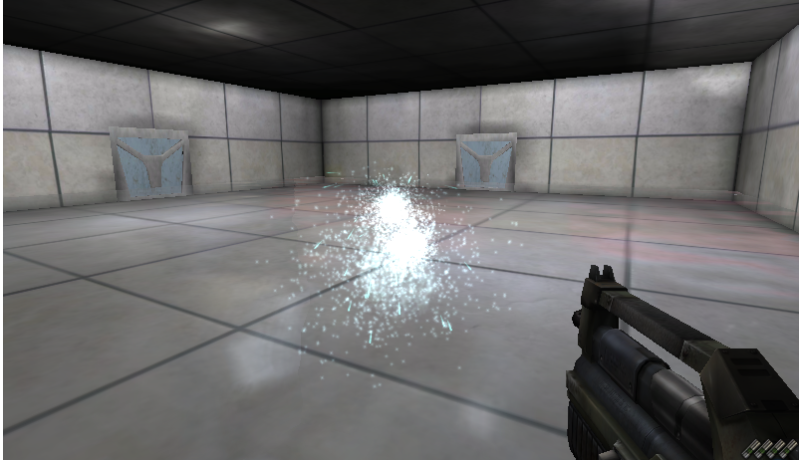 - Walls
- Floors FOUND
(tell me what you think about it)
- Ceilings
page revision: 13, last edited: 11 Oct 2009 16:44